MOROCCO CAR RENTAL SERVICES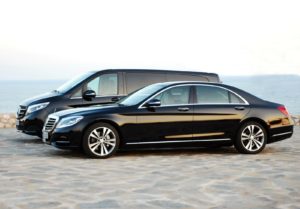 Morocco car rental services (JTT) is a transport company based in Morocco, family owned and operated since 2007, JTT Morocco car rental services has grown to become an award winning company. Built on a very simple ethos of providing great value and exceptional service, our clients include some of the world's leading companies.
For years,we have been in a leaders in Morocco car rental services & limousine services. Our philosophy is, "If you think that there is something more important than a client…then you need to think again."
Our dedication to providing the best service, from our industry leading enquiry and reservation system to the training we provide to our chauffeurs, ensures you receive the best Morocco car rental services experience in Morocco.
We're strives to provide our customers with competitive rates and the best service available anywhere. At JTT Morocco car rental services & Morocco Chauffeurs Services we do not believe that customers should expect less because they pay less. Our rates are always competitive, but we never forget that we are in the service business.
We are committed to providing our clients with a first class experience, from the point of first contact until our chauffeur says goodbye. With over 50 years experience in the transportation and customer service sectors – our experience is at your service! If you have never used our services before, give us a try.
WHY BOOK WITH US?
Why should you book with JTT Morocco car rental services ? There are several reasons. We guarantee the lowest rates in the chauffeur services and car rental industry in Morocco. If you find a lower rate with a competitor and we are able to confirm it matches up apples to apples, we will lower our rates to get you the best deal possible. Because we are a service provider ans also a broker, we have access to more cars in more locations in all Morocco, with more options than a regular car rental company. JTT Morocco Chauffeur Services has the best customer service in the Moroccan car rental industry. And also because  you will find our service very professional and friendly.
OUR HIGHLIGHTS
Best Prices Guarantee
Every Destination in Morocco
Pick-up directly from your airport terminal, hotel lobby or Riad wherever in Morocco
Fleet of top cars from leading car manufacturers
Well-trained bilingual chauffeurs
24/7 customer assistance and booking
Door to Door, Day and Night
Reliable, professional transport service available day or night
Luggage, airport parking, bilingual driver, tolls and waiting time all included in price
Book  your Morocco car rental services with JTT Morocco Chauffeur Services  today! We are open 24 hours a day, 7 days a week, so you are always able to reach a live agent who can assist you by phone (+212.600.292.372) or WhatsApp (+212.610.047.712)   USA/Canada Toll Free  (1-800-640-9068)  or email: moroccojt@gmail.com
JTT sarl